Build and customise catapults in groups.
Then compete against other groups.
– B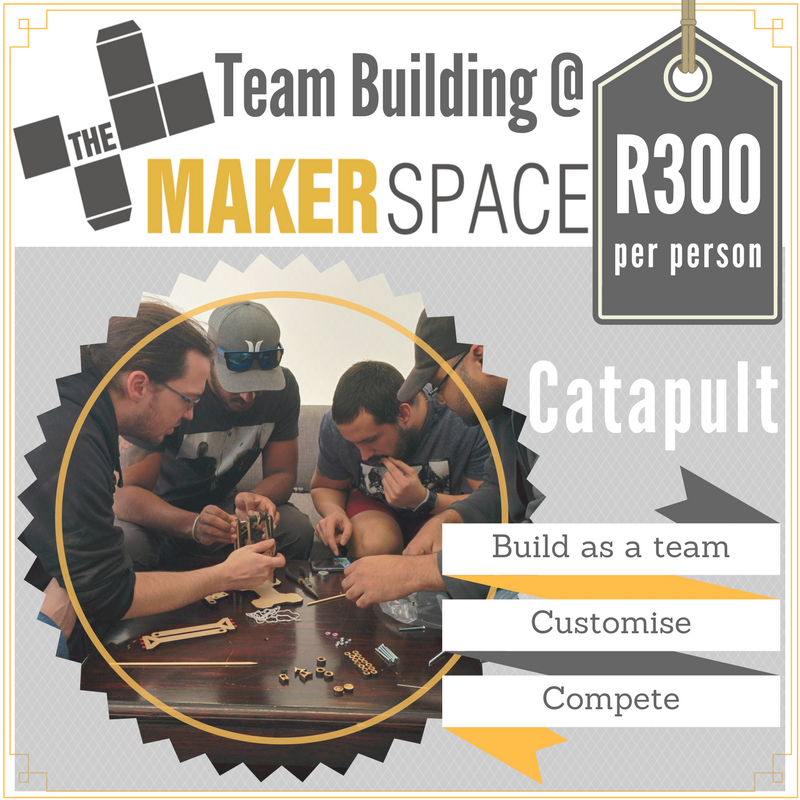 reak your team into groups.
– In groups they will build their catapult.
– They will then need to customise their catapult for optimum shooting power and accuracy.
– One they have customised their catapult they will compete against other groups to find the ultimate winner.
– Winners get bragging rights and all groups get to take their catapults back to the office for future office fun.
-Contact Cari: cari@themakerspace.co.za
* minimum charge of R3000.
* All prices exclude VAT.