So what classes are next? We recently asked the question on facebook and generated a lot of traffic, now lets vote.
With every MakerSpace class we think it is important that we actually make something together. It's the best way to learn, and usually the perceived value of the item made covers all the costs of the class, so it's a great deal! We haven't decided what we should make for most of the classes below, so the cost can't be determined yet. For example, in the woodworking class we could make a stool for R300ish or a side table for R1000ish. There is a ROUGH cost estimate on the poll. Please fill it in and let us know what you'd like to do: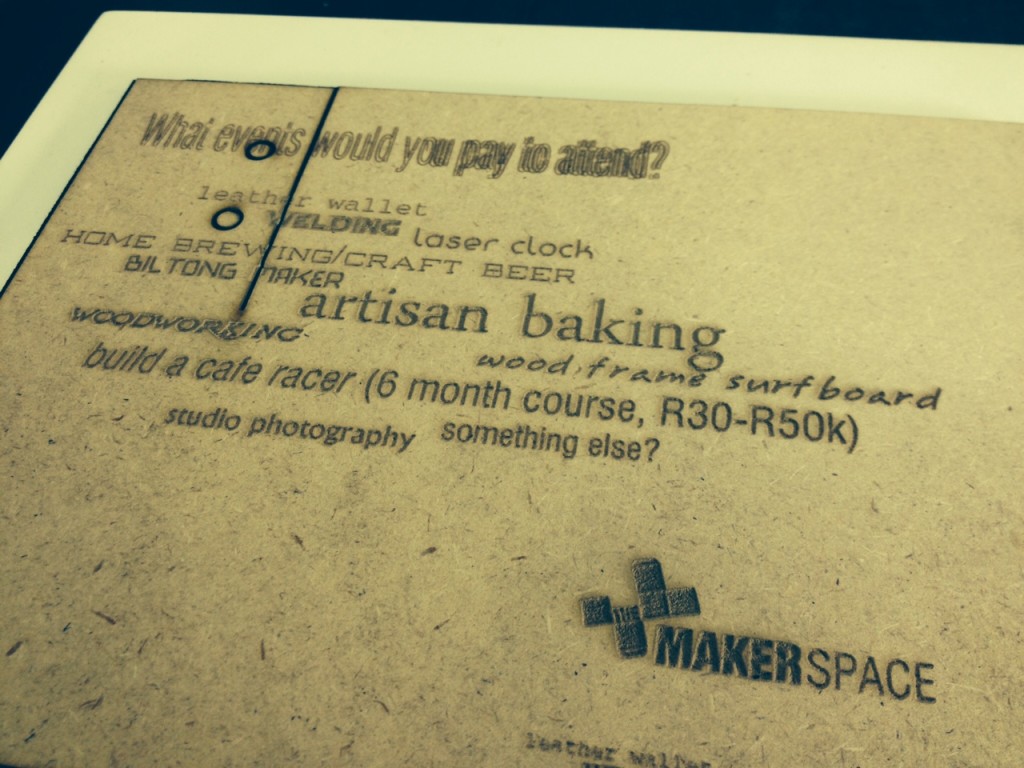 Welding, woodworking, build a cafe racer (6 months, R40k, Yamaha SR250 custom), wood frame surfboard, home brewing/craft beer, artisan baking, laser clock (repeat), leather wallet (repeat), studio photography, something else?