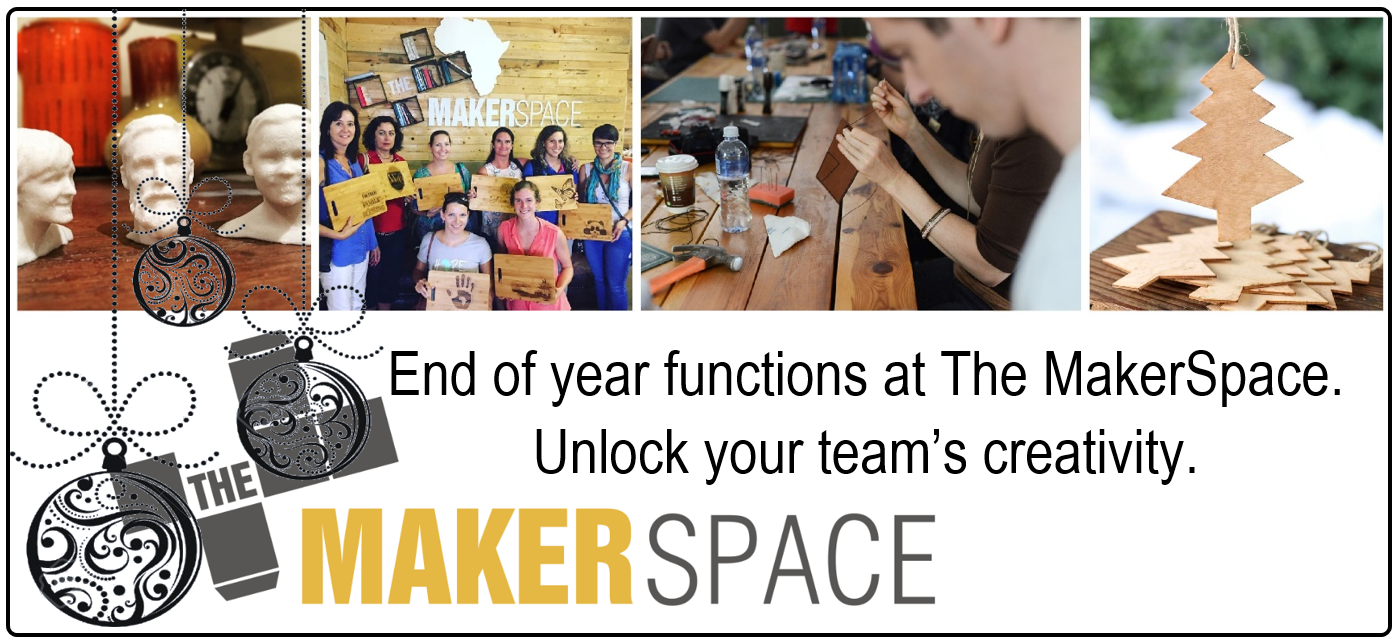 Why don't you make 2016 the best year end ever?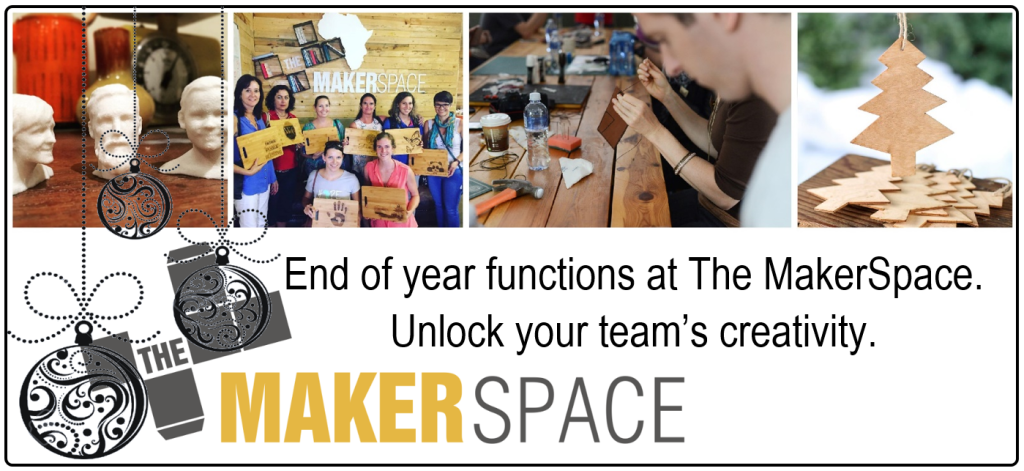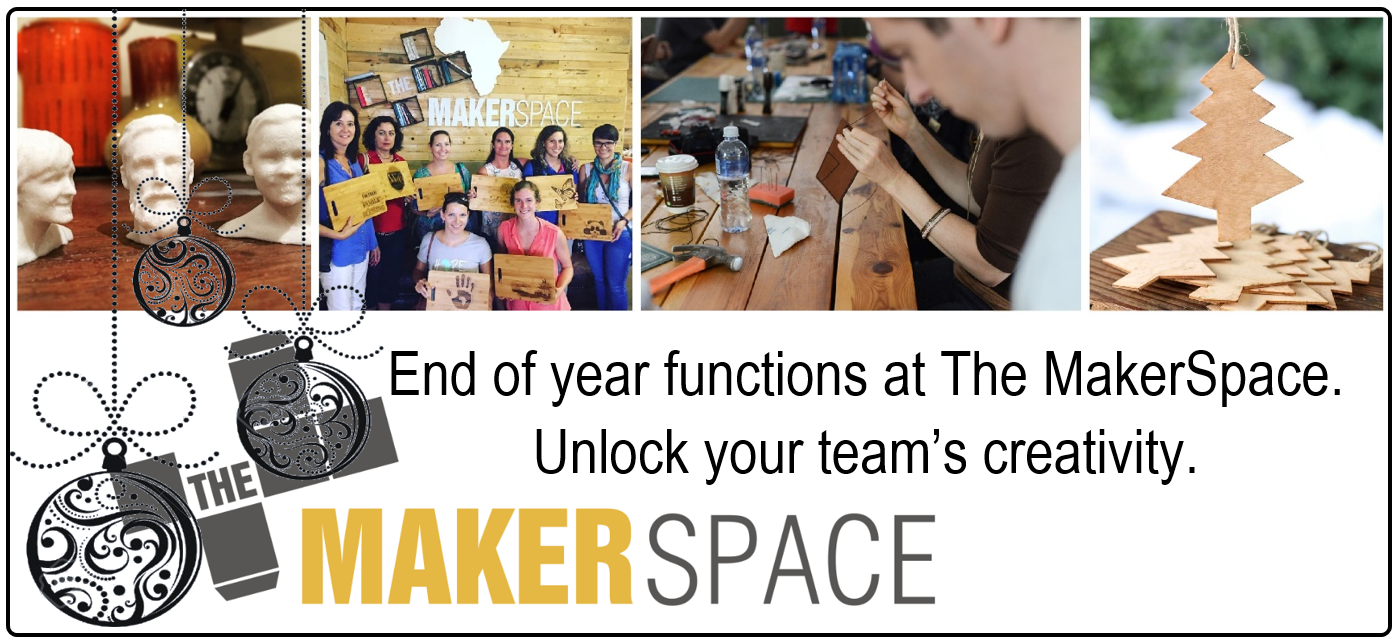 Bring your staff to The MakerSpace for a different kind of year end function. Get hands on with technology, craft and innovation. A truly memorable and fun experience.
Options:
You like your staff:
High tech vs Low tech: from R300pp.
– Your team will work across 2 disciplines: high tech (electronics or 3D printing) and low tech (hand stitching leather craft). From 2 hours upwards.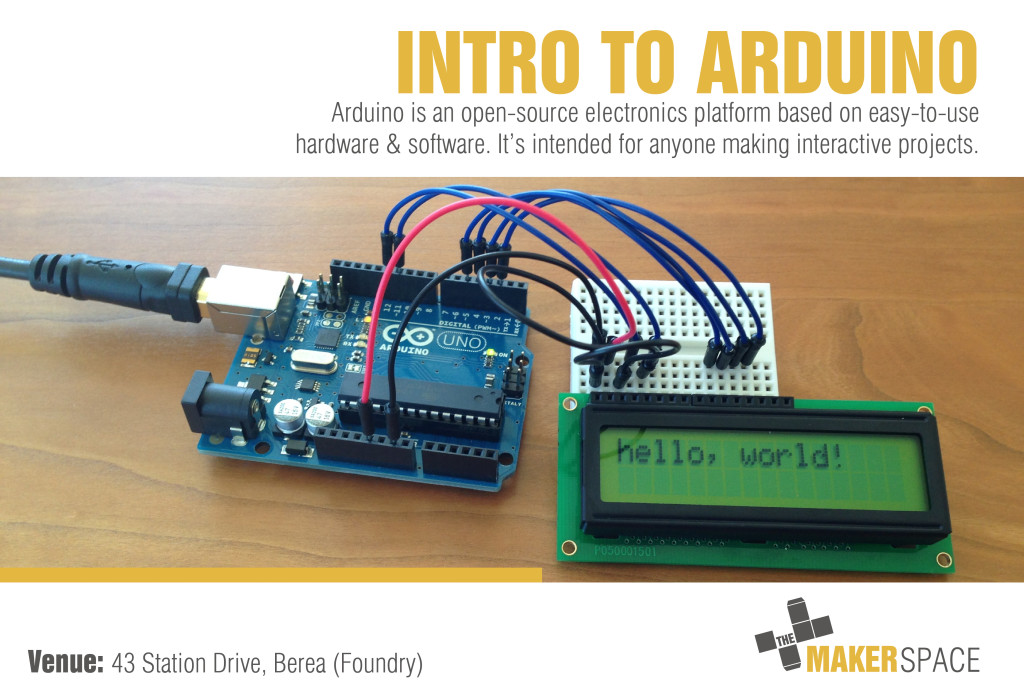 2. You really like your staff:
Leather wallet craft: R500pp.
– Hand stitch a genuine leather wallet and then personalise it with a laser etched design. +- 3 hours.
3. You really like your staff and you like Christmas:
Make your own Christmas Decorations: R450pp (max group of 10 people)
– Laser cut Christmas decorations, choose your decorations from a large group of designs, customise them and decorate them. Take them home to hang on your tree. +- 4 hours.
Another laser option is laser etched cutting boards (R350pp).
4. You love your staff:
Cajon Drum workshop: R1400pp
– Spend the day with us and have each person build and customise their own Cajon drum. Enjoy a team drumming session once all drums are built. This option includes lunch and drinks. +- 7 hours.
Meals and drinks can be arranged or you can bring your own.
For more info contact cari@themakerspace.co.za or steve@themakerspace.co.za
*All prices are based on a group size of 10 people. We can accommodate groups of 4 to 80 people.