Make your galvanised Pipe Light. Design, build, get Hands-on!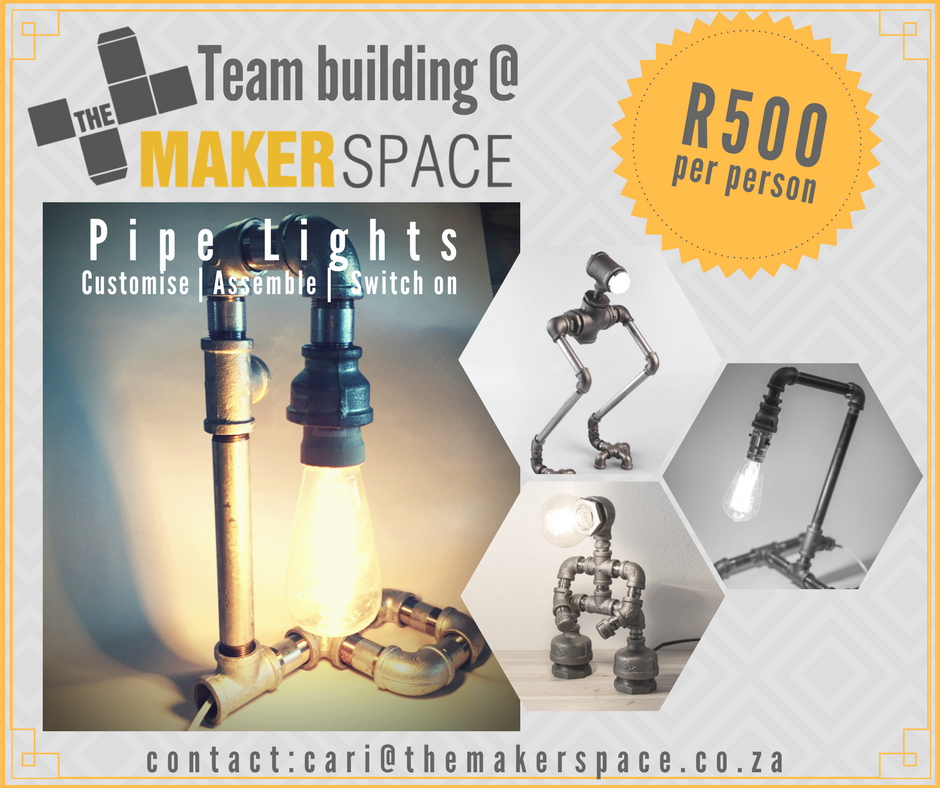 – Inspire your team by bringing them for a unique Pipe Light Team Building experience where they will get hands-on by designing and assembling their own galvanised pipe light.

– We will provide all materials and instruction needed to build your unique light.
– This makes a wonderful accessory to the office or home space.
– Make it for yourself, take it home, show it off, bring light to a room.
-Contact Cari: cari@themakerspace.co.za
* minimum charge of R3000.
* All prices exclude VAT.